Cinematic Video Production
Billet Media's production team is headed by award-winning filmmakers Jarrod Stark and Dale Roossien; two creative producers with a passion for movies and visual storytelling. When we're not creating great branded content, social media videos, search engine marketing spots, or television commercials, we are working on purely artistic video productions. Our recent short dramatic film "The Last Supper" was a Premiere Screening Selection at the 48 Hour Film Project Toronto film festival. Our recent documentary "Grandmothered" was an Official Selection at both the Friday Harbor Film Festival and the Oakville Festivals of Film and Art.
Jarrod Stark's film "Grandmother's Voice: Healing the Scars of Colonialism" won the award for Best Historical Film at the Canadian Diversity Film Festival.
Our production team also includes a dedicated and experienced group of writers, directors, cinematographers, editors, and animators who create great-quality work on time and on budget. For larger projects, we can employ two production units for simultaneous multi-site cinematic production.
We work with a wide variety of clients in sensitive spaces like education, healthcare, pharmaceuticals, media, insurance, law, and finance. We have experience creating content that not only meets the standard advertising rules in Canada and the US, but also to the additional and sometimes rigorous stipulations of organizations like PAAB (Pharmaceutical Advertising Advisory Board), the Law Society of Upper Canada, Health Canada, and IIROC (the Investment Industry Regulatory Organization of Canada).
With almost 25 years of experience creating video content for clients, the team at Billet Media understand how to effectively manage projects with multiple stakeholders and often-opposing objectives.
If you take a look at our portfolio you'll see some of the work we do for clients, but we also create a significant body of work that we cannot show you; things like paywalled real estate seminars, physicians-only CME (Continuing Medical Education) content, and other, similar narrowcasts. If you need help creating this type of content, we'd love to assist you.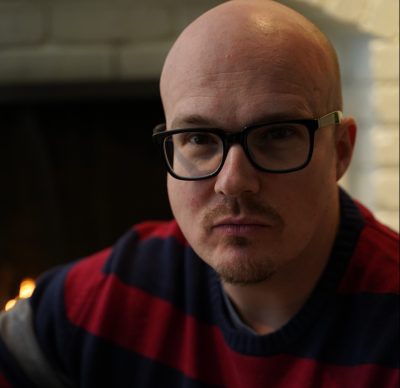 Jarrod Stark, Managing Director:
Jarrod is a passionate visual storyteller with a degree in media production from Ryerson's RTA School of Media, and twenty years of experience producing and selling content. Jarrod has produced videos for clients like Volvo, Dimpflmeier Bakery, the Halton Catholic District School Board, Women's College Hospital, and many others.
Dale Roossien, Creative Director:
Dale is an artist, father, husband and lover of life. As a professional DOP and cinematographer Dale has worked for various media properties and private clients creating documentary and commercial content. His videos on YouTube have been viewed over 5 million times. He loves to capture, edit and create engaging content with a cinematic documentary style.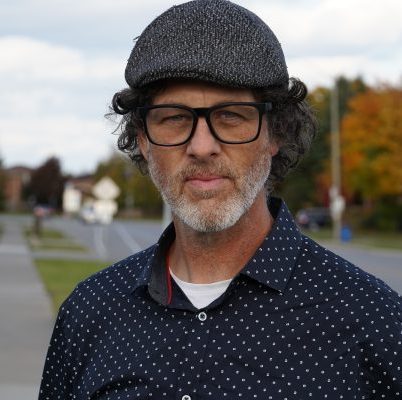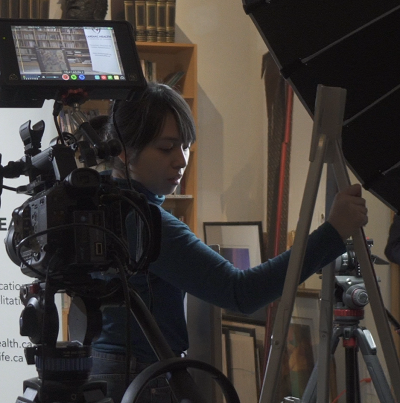 Jessica Nguyen, Production Manager:
Jessica is the guy (yes, she's one of the 'guys') that makes it all happen. A triple-threat who can shoot, edit, and manage productions, Jessica is an experienced digital video shooter with proficiency in Final Cut, Premiere and Resolve. Jessica is a graduate of the University of Western Ontario and Fanshawe College's collaborative media arts program.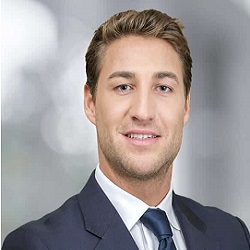 "Jarrod is a very skillful and knowledgeable guy who will do everything he can to fulfill your requirements. Do not look any further if you need help with photography and videography."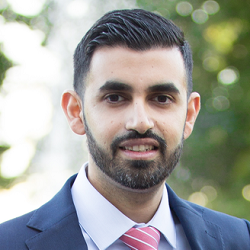 "Jarrod helped me re-brand my business. He came up with the name and logo and designed a long-term marketing plan, which helped me grow the business significantly. HI have since recommended him to several of my friends, and they have all been very happy."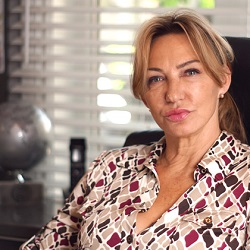 "Working with Billet Media is a pleasure. I have to say Jarrod and his team are phenomenal, and whenever you need to get something done, you can always count on Jarrod to produce top quality product for whatever budget that you have in mind."